Be the next King of the Grill. Grills and barbecues are not complex machines, but rather understanding the nuts and bolts of your future purchase can offer you some assistance with getting the best barbecue for the cash. 
Consider these 5 steps
We've produced this guide for you to help you be a brilliant  shopper who knows what they are looking for.
Is it sturdy?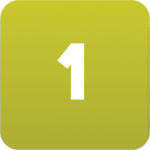 The Wiggle Test
When looking for a new grill it is best to take it by both sides and wiggle it around. This will help you to test the grill's sturdiness. Is it flimsy? Will it hold its weight if someone were to knock into it? Is it solid and firm?
Frame Construction

Look for welds instead of screws for more strength in the frame construction.
Heavy Metal

If you like the look and feel of the stainless steel hood, then make sure the quality is heavy-gauge stainless steel.
Casters And Wheels

Inspect the wheels and casters on the bottom of the grill. Make sure that it will easily move on the surface of where you will place it. Look for at least 2 locking casters to keep the grill in place.

Casters and wheels should be up to appliance standards. Wheels should be made of quality to withstand the extreme hot and cold temperatures.
Let's See What's Inside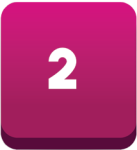 Lift The Lid
It is difficult to know what quality the grates if you do not open the lid. Take the grates and inspect the quality and craftsmanship of it.
Handle

Assess the handle on the lid. Make sure it is placed away from an area that will be prone to extreme heat and could burn you. It also should be coated with weather- resistant materials. Also check how the handle feels if you twist it in the middle. It should be sturdy and not able to break or move easily.
Stainless Steel Lid

The grill will be a long term investment so it is important to make sure that the lid is designed with high grade stainless steel. If it is not the high grade stainless steel it will rust and discolor.
Cooking Grates

Cooking grates come in a few different type of styles. For the best quality look for grates that are made with porcelain-enameled cast iron or stainless steel. These type of grates will be able to retain heat in cooler weather. They will also be excellent for making sear marks on your delicious food.
It's Time To Go Grill Diving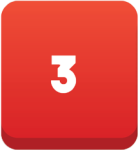 Lift Out The Cooking Grates
Take out the grates so that you can check out the system that generates heat across the grates and control flare-ups.
Inverted V-shaped Metal Bars
Look for inverted V-shaped bars. These are made to channel the food drippings and to help stop or control flare-ups.
Catch Pan

Inspect the catch pan. Assess the pan to see if it has at least a 1 inch depth. This depth measurement can be accessed more easily from the front of the grill.
The Burning Heart Of Your Grill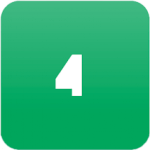 Take Out Metal Bars And Briquettes
Once you take out these bars and briquettes you'll be able to see the burners. The burners are important to look at because they provide the heat. Higher quality grills offer burners that are independently controlled. Also make sure that the burners run the length of the cook box to evenly heat up your food.
Finally
Review the warranty and consider the brand
Take the brand name into consideration. Is it a familiar brand that you have heard of? Do you associate this brand with quality craftsmanship? Those are a few questions you can ask that will help you decide the best choice in brands for your purchase.
Check Out The Manufacturer

Look into the manufacturer of the brand. Higher quality grills have a known name that people associate with quality and long lasting performance.

It is best to choose a brand that has a customer service number that you can call and ask questions, get assistance or order parts from.
Warranty

Reading the warranty will help you to know what is covered and not covered in case something was to happen to your product.

The best types of warranties are not complicated and write the wording in easy to understand terms.
Customer Service And Online Information

Search for a grill organization with a hotline that gives you a chance to speak with a genuine individual—not a machine.

While you're shopping, get the telephone and call the client administration office. This will ensure that you are able to reach someone. This is also a good idea so you can test out their customer service.

Go to the company's website. It should offer you some assistance for common questions, replacing parts and other pertinent information. This will help you to find that amazing grill that is ideal for you.